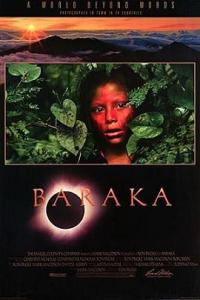 Some people don't need a reason to travel, it can just be in their blood. However, a lot of people have some reason to hoist them into a new challenge or the unknown. These are the top ten travel movies that will motivate, inspire, shed tears, laugh, relate and overall, plan your next trip to somewhere else.
1. L'Auberge Espagnole
A pretty old-school movie about a French guy who moves to Barcelona to study and ends up in an apartment with various other people. I saw this movie so long ago and re-watched it again to make this list. This is my top pick because it truly was my first experience when I left home and also moved to Spain (Madrid though). And the progression of who you are and how it comes about while interacting with completely different people. Must watch for anyone who ever wants to study abroad.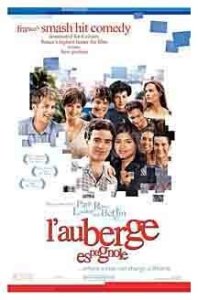 2. A Map for Saturday
I was going to put this first, almost. Mostly because of its accuracy to travelling in a backpacking way; not just the traditional holiday. It's really interesting because even though this movie is a bit dated now (as in things like facebook didn't exist), it's still fundamentally applicable. The transitions through such a long backpacking journey are extremely accurate. Following the lead from his initial anxiety, fears and uncomfortableness to some jaded-ness and eventually to not wanting to finish and go back to "normal" life. It's also interesting to show experiences you can get from travelling and also how you can develop who you are in a shorter period of time and, really, how travelling can change you.
3. The Beach
This is a bit more for the hardcore traveller than the traditional backpacker and in some instances can feel like its gotten so ridiculous that its out of control. But honestly, travelling can be that out of control and so can you. One of my favourite parts is the beginning monologue when Leo lands in Bangkok and his description of "travelling" is spot on. It's a must-watch for the die hard travellers, especially those that start looking for those new thrills and spills that when you say you want to visit places like Tajikistan and Iran; people just look at you like you're crazy.
"My name is Richard. So what else do you need to know? Stuff about my family, or where I'm from? None of that matters. Not once you cross the ocean and cut yourself loose, looking for something more beautiful, something more exciting and yes, I admit, something more dangerous. So after eighteen hours in the back of an airplane, three dumb movies, two plastic meals, six beers and absolutely no sleep, I finally touch down; in Bangkok…"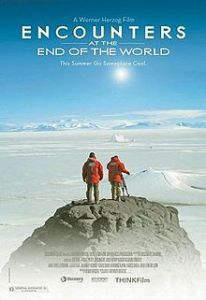 4. Encounters at the End of the World
Following on from the beach and those looking beyond the normal travel experience (and fundamentally a lifestyle difference) this movie is truly engaging and makes you want to find the next available job you can obtain to go to Antarctica to experience this for yourself. I mean not just to see penguins (especially deranged penguins), but also the sounds you can experience – utter silence to seal sounds through the ice. It is also really interesting to give you a real idea of what it's like and the movie is a bit old now, so I assume the main "city" is even worse than what is portrayed in the documentary. So expectations of perfect glaciers crevasses and mountains will allow you to not be so disappointed when first arriving.
5. Days of my Youth
Bit of a random movie for anyone who has seen it but for me, it makes me want to pack my skis and find a new frontier to experience. Red Bull ski movie that is stunningly shot and has some amazing riding; but the story is actually really engaging. I was watching this movie, expecting a typical ski movie, where you see a ride here another there and so on. But instead the underlying challenge to anyone is to remember you only live once and to live it well. Probably a movie for those that ski and certainly those that love to ski new terrains.
6. Everest
This movie has incredible effects and the story is extremely engaging. As I want to do everything in this world at least once, Everest is of course on that list (it is included in everything); however, unrealistic or unlikely. It's the sheer challenge. Not just to reach the highest point on the planet but what it can take to get there. This movie demonstrates this in a really passionate way and makes you want to start mountaineering straight away. However, the journey and the challenges you put your bank balance, your body and potentially your life through; you have to ask yourself – when would I say enough is enough? But even if I never am able to climb to the top, seeing Mt Everest in real life is certainly on the list.
7.The Way
This movie really starts out tugging at your heart strings and it only continues, so be prepared. But this really is not only for those who have difficult relationships with family who don't understand the whole "travel thing", but also for those that are searching for something. Shot in France and Spain walking the 800km pilgrimage trail. It shows how – even last minute – something, somewhere and all the people can impact you and change your life.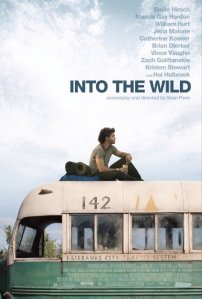 8. Into the Wild
I think I may have been one of the few people who had no idea what this movie was about when I watched it, so the ending; wow. It was shocking to me. However, the lead up and the overall look at how you can change your life with motivation, will power and perseverance. How sometimes you have to do things alone and how you can sacrifice things like family, possessions, comfort. To go against the grain and push your limits, let things happen rather than plan. This movie is inspirational but also wise in sometimes knowing how or when you should let the life you lead affect your life. And the forever etched words will remain…."Happiness only real when shared". Which is enthralling but shouldn't be the ultimate goal. Death isn't really the end goal, you don't need to be in a silo to experience the earth.
9.Wild
Sometimes things happen in life that make you re-evaluate what you're doing. To some people, they keep doing it, hoping for a different result…wasn't it someone who said that's the definition of insanity. So when life hits rock bottom, how can you pull yourself out? The challenges you can set yourself on a new frontier can be found everywhere. You only have to try and come out the other side.
10. Tracks
For me, travelling a desert sounds completely unappealing to me, I'd rather be caught in a storm on the top of Everest in the cold. However, similar to most of the movies, people need a change. To push themselves and discover new things about them. This movie is inspirational in the cultural and social issues that people, especially women, can face. Being a woman and sometimes hearing the phrase, "you're travelling alone!?" – with shock and awe, can be a bit condescending. So here's a woman who pushed those limits and herself.
Honourable Mentions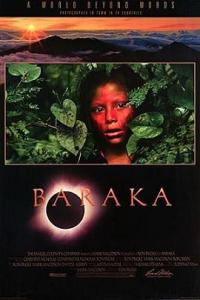 Baraka
A non-speaking, visual documentary spectacular, which at first captures your breath with its beauty and then slowly unwinds into modern chaos.
Eat Pray Love
The "blockbuster" of travel movies. The book is better, but the initial part where she lies on the floor praying to god to help her. Who, even if you don't believe in god, been so lost in where you are in life, you have nowhere else to ask or what to do. Definitely everyone's favourite is the "Eat" part…and makes you want to get on a plane to Italy – yesterday!
On the Road
The movie is good, the book is better. The movie doesn't quite get the manic spiral, but overall a good watch. It also has one of my favourite quotes:
"the only people for me are the mad ones, the ones who are mad to live, mad to talk, mad to be saved, desirous of everything at the same time, the ones who never yawn or say a commonplace thing, but burn, burn, burn like fabulous yellow roman candles exploding like spiders across the stars."
Motorcycle Diaries
This certainly made me want to travel to South America, although for me it didn't quite hit my mark on top ten.
Snatched
I love Amy Schumer and Goldie Hawn so this movie was just great. It's great to throw comedies into travel and I feel like this hit the nail on the head when it comes to fail travel stories, even if it is ridiculous.
Secret Life of Walter Mitty
Finally got around to watching this and really really liked it. It's just such a take many people can relate. Stuck in a world or life that isn't you, but it actually is. If you had the courage, you'd find out what you could do and be.
EuroTrip
This is actually one of my favourite movies, so hurts a little not to put in top 10. I've watched it at various stages of my life, with different people and in different countries. I love the reactions from people and the ridiculousness of it. It's just fun silly american comedy.
The Bucket List
A really well done movie with great actors. What a dream to have the chance to get these off your bucket list before you die. BUT, why wait that long? Really enjoyed this, be prepared to cry.