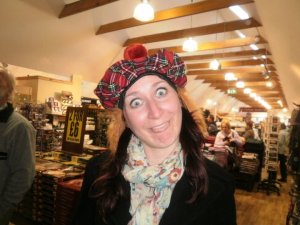 You think you can drink? Ok, try these drink challenges
1. Beer Bests Bruges Belgium
Location: Bruges, Belgium
Background: In Belgium there are the famous beers that are exported out of Belgium and then there are the the hundreds of other microbreweries. Yes, Belgium brews over 1100 beers. Most of these can be made and served only by one particular restaurant. So it could be a challenge to conquer and try all 1100. However, even if you had an appropriate 2 beers a day, it would still take you over 3 years to try all the beers. There is a bar in Belgium that has a bottle of all 1100 beers brewed there and is well worth a visit when in Bruges.
Challenge: In one night, try as many different beers as you can. For those who want to increase the challenge, you can only have one different type of beer per location. With some beers over 13% in alcohol content, the top managed so far was 9!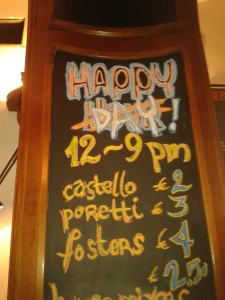 2. Waitaingi Day Pub Crawl
Location: London, UK
Background: Waitaingi day is New Zealand's national holiday and like most expats who live in London have created a drinking event that tops all others. Get to know the London Underground map! More info: https://www.facebook.com/waitangidaypubcrawl
Challenge: Join the pub crawl which encompasses and all day drinking session using the circle line stops for a pint. By the end of the day Kiwis and Kiwi-hangeroners a like will be in a bit of a state, but its a good craic (note there are 36 stops on the cirlce line so good luck!)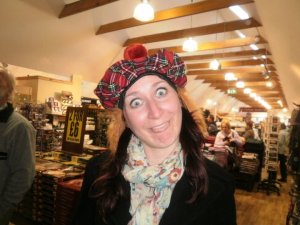 3. A Dram O' Whisky
Location: Edinburgh, Scotland
Background: Not only is Scotland an amazing country, but has one of the best things every created by mankind….whisky. The copious amounts and cheapness of it in Scotland will blow your socks off. I would recommend hiring a car and doing a whisky tour around the country in addition to this.
Challenge: Many bars in Edinburgh have whisky tasting usually about 3 whiskys for 10 quid. Your challenge is to try as many whisky in one day. Of course this isn't a shotting contest. So start early, about 10am. Generally you'll get to about 5 pubs before you keel over.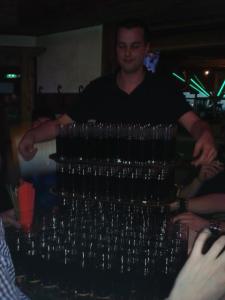 4. Arriba Abajo al Centro y Adentro
Location: Madrid, Spain
Background: Madrid is renowned for a party night life and while there definitely check out certain parts of the city such as Sol with famous clubs like Joy and Kapital (it is seven floors and has a cinema on the top). If you are in a group, you are in luck for cheap nights of drinking. Buying a bottle with all mixers will run you at 70€. However, when there you must experience Huertas area and its famous streets of bars that have free welcome shots and no toilets.
Challenge: Have one shot and drink at every bar…see if you can survive
5. 12 Pubs of Christmas
Where: Dublin, Ireland
Background: Like the old story you heard when you were a kid, the countdown to christmas…well this is the Irish version of it by drinking. Check out more info at https://www.facebook.com/12-pubs-of-christmas-Dublin-452431168207012/timeline/
Challenge: Go to all 12 pubs and have a drink – good luck!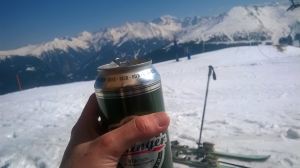 6. The Oktoberfest Express
Where: Any overnight train to Munich during Oktoberfest
Background: Oktoberfest is a beer festival held in Munich, Germany. It generally falls mostly during September and a small part in October, but is called Oktoberfest It is a drinking festival and is well worth a visit. However, many people will be arriving in ffrom all parts of Europe on direct overnight trains. These can be from Paris, Budapest etc.
Challenge: Take overnight train with as many beers as you can carry. Drink all night in the baggage compartment with complete strangers, arrive in Munich and continue drinking at Oktoberfest.
7. The Ferry Party
Where: St Petersburg, Russia to Helsinki, Finland ferry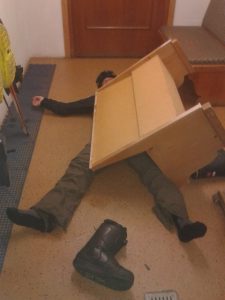 Background: There is an agreement if taking the ferry from Helsinki to St. Petersburg using the Peterline ferry you get a 72 hour transit tourist visa, without pre-arranging it. So many people use this and also to get back. This a great way to save money on accommdation (if you sleep at all anyway). A bed in a 4-berth economy (aka the people who died on the Titanic) is about 30€. more info http://www.stpeterline.com/en/OnBoard/News.aspx
Challenge: Go to any bar on board and see if you can get off the boat without falling over. Ruskis + Finns = you may get alcohol poisoning!
8. The Ski Slide
Where: Any major ski resort
Background: Ski resorts + drinking + altitude = quality entertainment
Challenge: Go to the furthest point of the ski resort and drink at every bar until you get home (if you get home)