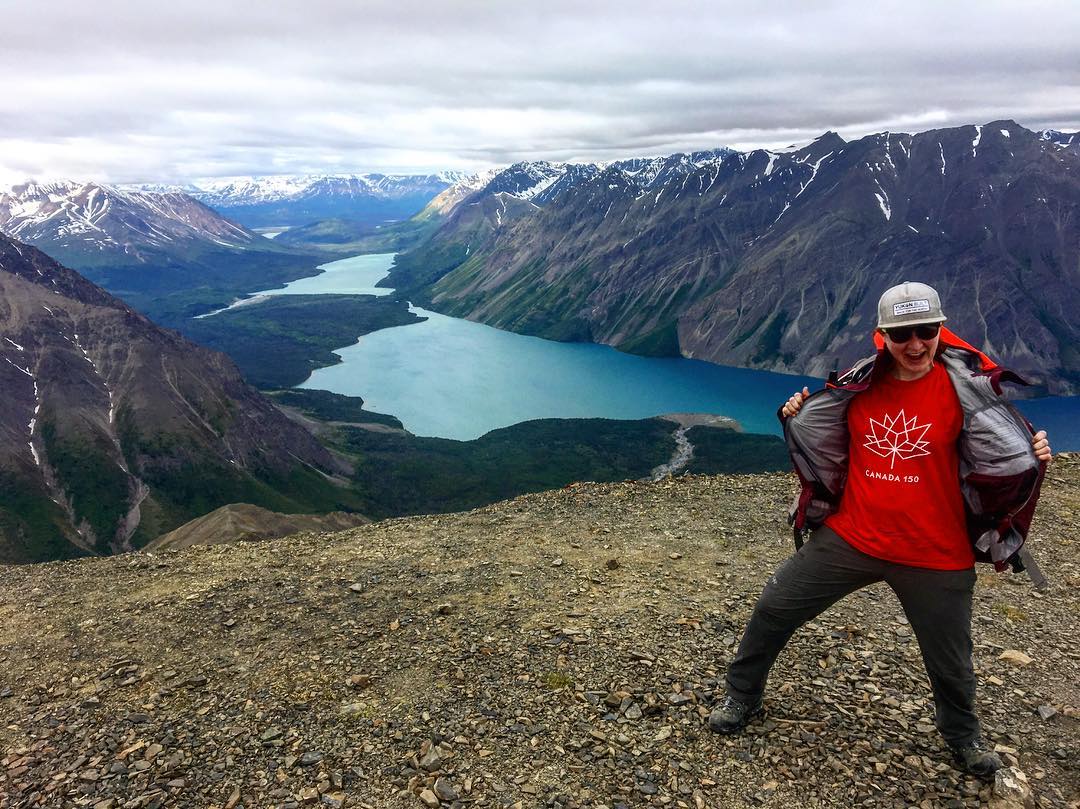 Searching for a place to call home…
Introduction: I wanted my first blog post on my new website to be something special and important to me. This resulted in backtracking through old articles and content, finding what I wanted to share first. I read and read and read and realised that in less than three weeks I qualify to submit Canadian citizenship and wanted to reflect on where I've come since starting the process. This is series of older articles and new ones added to provide those a story of finding your home….This one just happens to be 17 years in the making.
Since I was 18 years old, I have been an immigrant 12 times. My entire adult life has been spent as a foreigner to those I live and work with. Always being different. Never quite fitting in.
So what makes someone want to leave their friends, family, language, culture, country for a strange, new place?
I knew when I was 18 I didn't belong in the hot, sub-tropical Queensland sun of Australia. My freckled skin and blue eyes with distant British blood was destined not to live in a hot place. But it wasn't just the heat and constant sunny days; it was the people. Not quite feeling like I fit in with the people around me.
What was I to do or where was I to go?
My first immigration was to Spain, the land of affectionate, olive-skinned, brown-eyed people. What strange custom it was to be kissed on the cheek when you greet someone. Or when the streets would become so quiet in the afternoon as everyone had a siesta.
I remember the exact emotions I had when I first moved to Spain, as though it was a blurry yesterday. I stood in the airport terminal at 18 years old, with everything I owned packed into a suitcase and saying goodbye to my family as I walked to my flight.
Feeling nothing special, but excitement as though it was all a holiday. It wasn't until I changed flights in Germany to a Spanish airline that it dawned on me. The only language spoken was Spanish and my heart began to sink.
The realisation that I was actually going alone to another country. A country I didn't know anyone, not even the language. I stared at the sunrise as the plane descended into Madrid and gathered my one suitcase with all of my earthly possessions. I came to border security, where the officer observed my passport, asked me a question in Spanish. As I stared at him blankly, he realised I couldn't understand, stamped my passport and I entered the country. That's it. Bienvenido a España!
I exited to the tourist information booth and asked in English "How do I get to this address?" It must have sounded like gibberish; I realised that no one could understand me. Tears started to fill in my eyes as I attempted to understand what a Metro system was, as my address instructions only listed a Metro stop with directions. Note - This was before cell phones and google maps.
So much was different. The street signs weren't on poles on the corners of streets, but on the buildings. Some entrances to buildings were so obscure, I couldn't understand how anyone could get around the city.
A lot of people walked idly by ignoring me, but many of the men would yell out at me in Spanish. It was so different to everything I'd known or seen. I continually asked people for help and the same fast gibberish splurged out of their mouths.
I carted my large, heavy suitcase up the stairs of the Metro station, with a deep-heaving crying. Yelling at myself "What am I doing?"
Every second I thought to myself, "I can go back to the airport now and get on the next plane home." It repeated in my head on a loop.
That was 13 years ago, and I've since lived in 12 countries. As the years progressed and I moved often, these differences were no longer terrifying, but became exciting. I thrived on discovering a new place and the challenges that would come from living in countries that had widely differing cultures. It became a challenge to start immigrating and travelling to those places that weren't frequented by Westerners. Living and working in Russia or the Republic of Georgia, travelling to Iran and Belarus. I quickly realised that the country I was born in afforded me many privileges and one of those is my ability to travel and live and work in so many other countries around the world without the restrictions imposed on other nationalities.
At 31 years old, I finally made it to New York City. It had always been a place that both intrigued and frightened me. The movies, the stories, and the history – would it be as I suspected?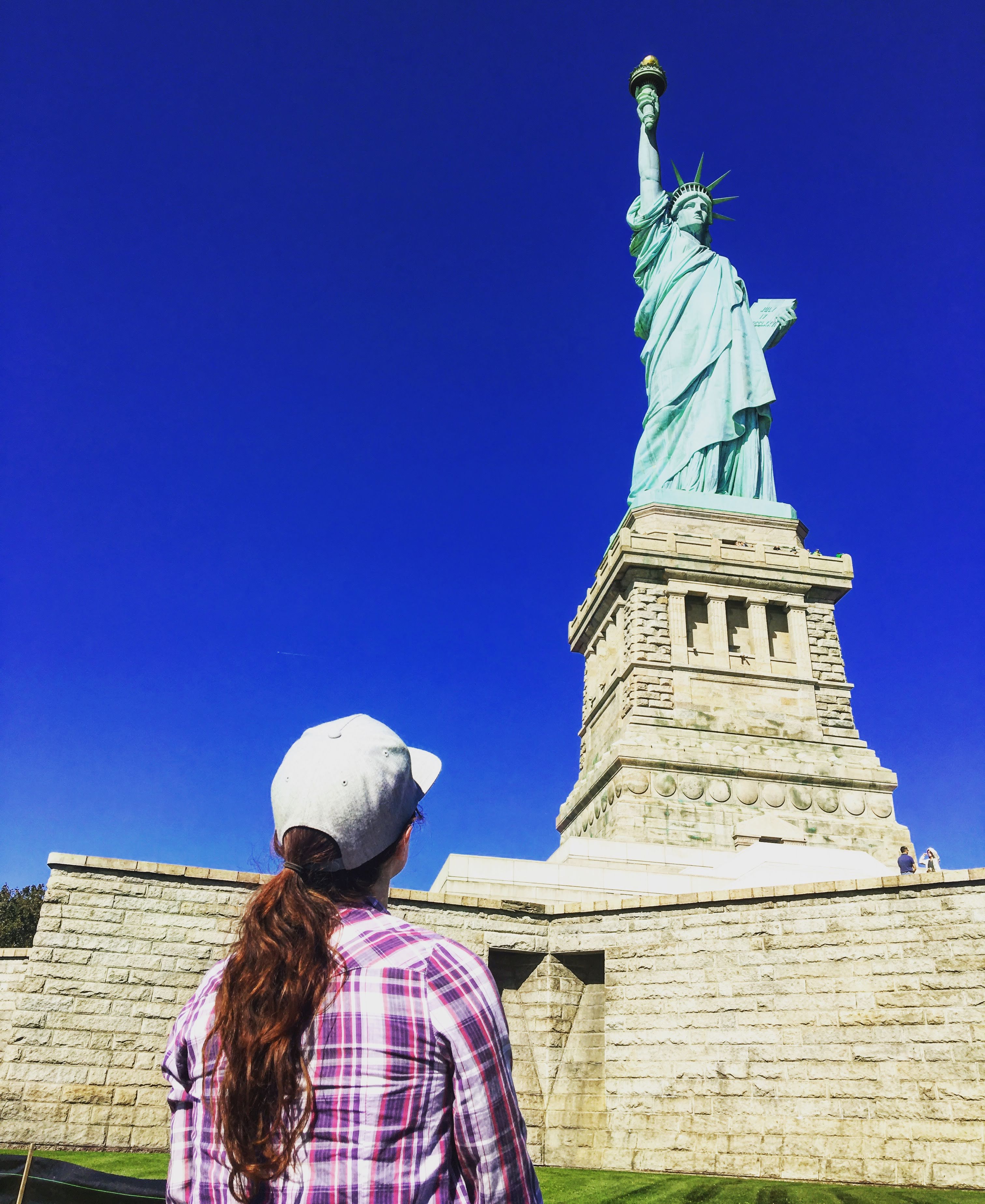 There was certainly a sensory shock when I arrived; my eyes, ears and nose were in constant overload. The streets bustled with people, vehicles and bicycles. Everywhere was lit up and it felt as though there was never night time; you couldn't see a single star. But the bright lights of the big city wasn't what had always drawn me to New York City. It was what it stood for: an immigrant's dream.
The largest immigration in human history has been through New York City, with about 40 per cent of Americans being able to trace one of their ancestors through Ellis Island. Over 12 million immigrants ventured to their new foreign home via the immigration station located there before it closed in 1954.
The Statue Cruises boat was overloaded with tourists from all over the world, speaking all different languages. As we first approached the Statue of Liberty on nearby Liberty Island, many grabbed their cameras and shuffled to the side of the boat for the best view. I stood there wondering how many people have crammed onto a boat stared up into her face telling themselves, "I made it."
The boat continued toward Ellis Island, we docked, and, like salmon swimming upstream, tourists unloaded, scurrying to get inside. I wondered how it would've been for an entire ship and thousands to descend. After weeks of arduous ocean travel, surviving sickness, departing family and arriving to this building - your last road block to your freedom. To your dream.
I watched the tourists and imagined having all my earthly objects in my possession, hoping and praying that the immigration officers would allow me in.
As I stepped into the main building on Ellis Island, that now houses the American Museum of Immigration, and walked through the doors, intense emotions pulsed through my body. It was sensory overload.
Hearing stories and songs, reading letters and experiences, seeing pictures of those that ventured far away from everything they knew and understood in the hopes of a better life was amazing.
I've immigrated 12 times, but a 100 years ago was another world. Internet and social media and cheap flights have made travel almost common practice rather than a life-altering decision. Yet the freedom of immigration felt even 15 years ago has lessened, as the world creates more hurdles to emigrate and restrictions are imposed. There seems to be fear, hate and distrust from the West, while the Eastis curious and welcoming, but less culturally diverse.
When I arrived in Canada in 2016, I had no plans to stay here indefinitely. However, once I crossed that B.C. border and ventured to this territory, I knew I had found the second place I have ever wanted to call home.
One day, hopefully soon, I can be a permanent resident of Canada to officially join this community. And, perhaps one day, even further in the distant future, I will become an official Canadian.
I am calculating my points, preparing my paperwork, hoping and waiting to be accepted by a country, a territory and a city that I want to call home. The stress and processes involved can be daunting, but the end result means staying here. It's worth the requirements of medical exams, extensive document gathering, many many fees and of course having to take an English exam.
So a girl born in the too-hot, too-touristy Gold Coast of Australia sits in the vast, frozen North of Whitehorse, Yukon, Canada. I am sitting and waiting to move from the status "immigrant" to permanent resident in Canada.
---
Interesting statistics from the Canadian immigration website 2015/2016 years
In 2015 the Express Entry for Skilled Workers federal program had 100,214 people submit eligible applications, and in 2016k there were another 183,009 submitted.
Of these eligible applications 60,042 were accepted and invited into the next stage in 2015, and 58,238 in 2016.
Of these invited applications only nine were for the Yukon in 2015 and 19 in 2016. And of those, only five were admitted to the country for the Yukon in 2015 and 15 in 2016. The odds aren't great.