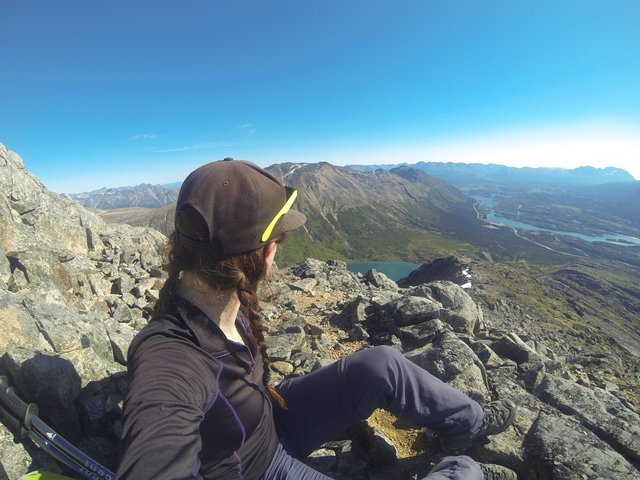 We are in one of the few places left in the developed world to have an entire mountain and trail all to yourself. With the sheer size, vast open spaces and constant wildlife encounters, is truly a reason to visit – and live – in the north.
Spring, summer and fall are opportune times to get outdoors and with endless options, it can be difficult to narrow it down. Here are the top hikes to give you an introduction to the diversity of southern Yukon.
1. Fish Lake, Whitehorse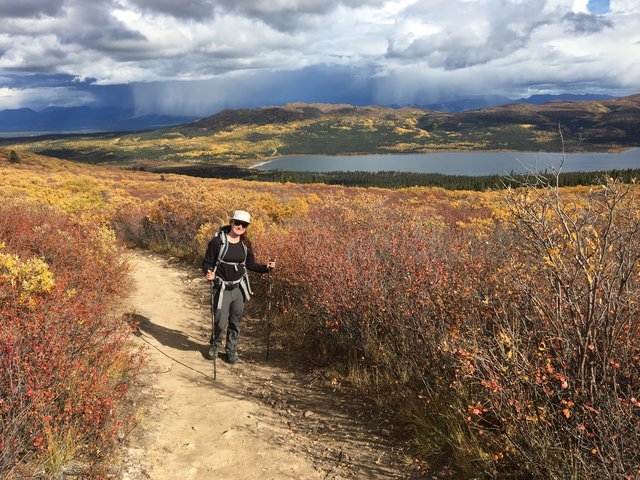 Get your feet wet for hiking in the Yukon with this easy hiking trail that is only half an hour drive from downtown Whitehorse. This hike can take between 2 to 6 hours round trip, depending on your fitness level and, realistically, how long you can keep going along the trails back there as they link to Golden Horn or even onto Mount Lorne.
The views are incredible and although the drive is close to Whitehorse, you instantly feel like you are lost in the wilderness without a single sight of civilisation.
This hike is a great introduction for those new to Whitehorse or starting out. It can be icy and boggy lower in the trees until end of July, so bring crampons and hiking poles. An incredible time to head here is in the fall; you might even get to see some wildlife. It's also a great hike to fit in after work, as the days are long and the hike is short. Plus you can get some fishing in or enjoy a fire and beer by the lakeside.
2. Tally-Ho, Annie Lake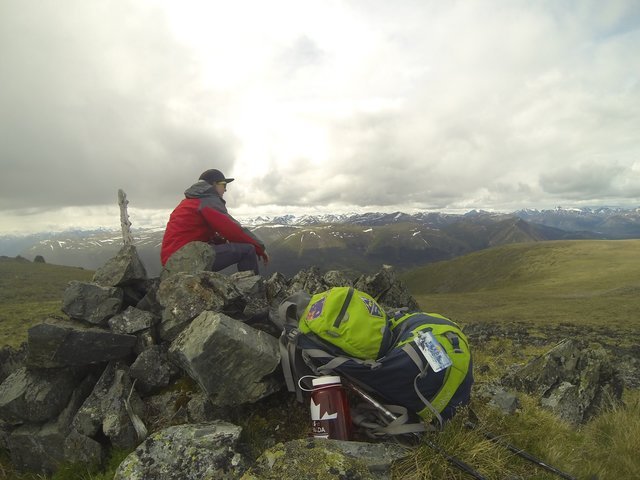 My first solo hike in the Yukon was not a difficult hike, but long one to the Tally-Ho mountain summit. It takes about 1.5 to 3 hours just to get to the base of the mountain to hike up; in total it took 6.5 hours round trip, but could take longer depending on the amount of breaks needed and fitness levels.
This area is incredibly beautiful and if you're lucky you can get some wildlife visits. I spotted a giant stag who was watching me with interest and circling me for about half an hour. And I saw two foxes.
Once the trails clear up, this is a popular dirt bike and ATV trail in summer, so it can be noisy. But just go earlier in the morning while everyone is still asleep.
After my hike, I drove to the Wheaton River edge, opened my door and had a nap in my van while the cool breeze blew off the rushing river.
Also check out Annie Lake; it's a beautiful area. However, be prepared for mosquitoes near the lake in summer and bring bug spray.
3. Caribou Mountain, Carcross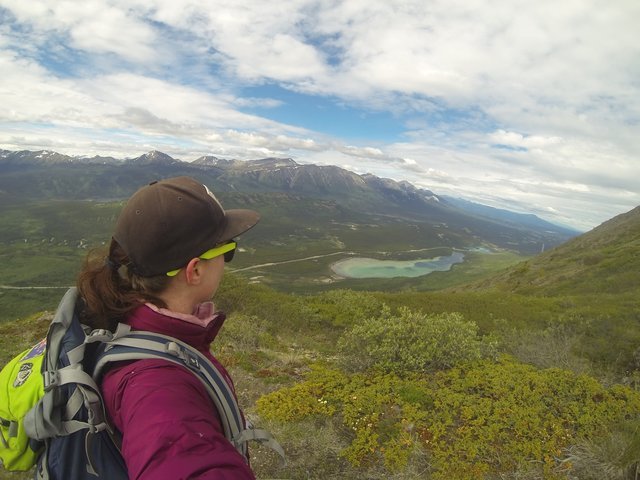 (The Caribou Mountain Trail is closed until June 15 due to Lambing Season as part of wildlife management partnerships with the Carcross/Tagish First Nation.)
Within 10 minutes of the start of this hike you have incredible views of Carcross and Bennett Lake and once past the steepest part of the trail, a perfect, bird's eye view of Emerald Lake.
Certainly on par with other steep hikes in the region, be prepared and bring some hiking poles. This trail is relatively easy to navigate and worth the leg burn. During June/July you can see the mountain sheep grazing nearby.
4. Upper Dewey Lake, Skagway, USA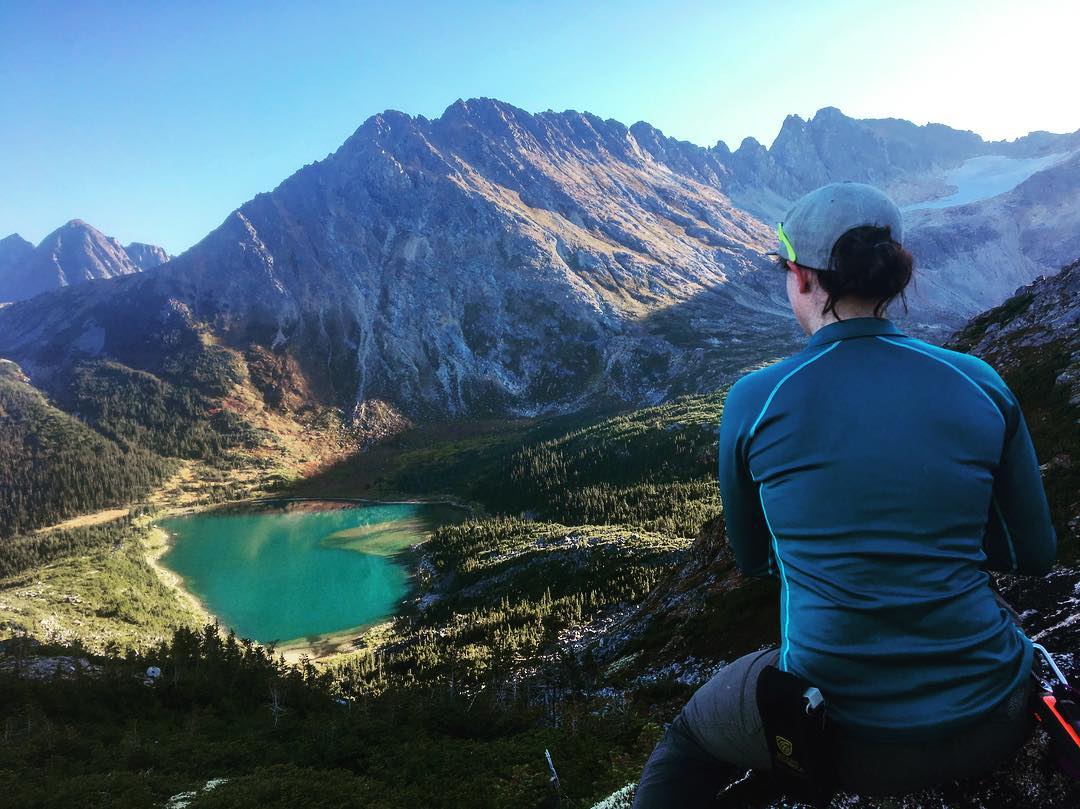 This one is on the list because you get to drive one of the most beautiful roads in the Yukon if the weather permits: the South Klondike Highway. I went four times down to Skagway before I actually saw the mountains, but they are well worth the drive. There are many hikes on the way, near Carcross and in the White Pass. Even a simple hike from Fraser to Bryant Lake is only 2 hours return and has some great views for minimal effort.
However, the 2 to 3 hour drive to Skagway is a must and the Upper Dewey Lake is an incredibly beautiful hike. There are other easier or shorter options depending on your skill level, such as Lower Dewey Lake or the famous Chilkoot Trail.
The Upper Dewey Lake hike takes about 4.5 to 8 hours round trip, there are cabins to sleep in and hiking extensions. It is a steep hike and in spring the trail is icy, so bring crampons and don't forget your passport.
5. Slim's River West, Kluane National Park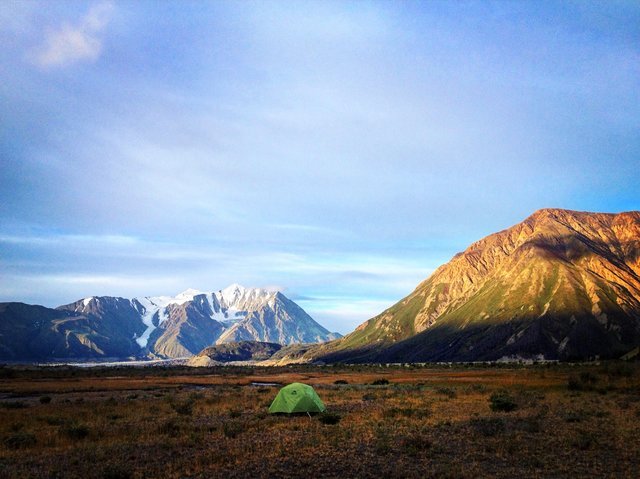 Ready for an overnight trip? The 3-day Slim's River trail is definitely top of the list for your first overnight hike. It's a well maintained 3 day day hike on a relatively flat trail, with an easy first and third days that take between 4 to 7 hours for the hike in and the hike out from the base camp one way.
The second day is the most difficult, heading up Observation Mountain. There are a few river crossings, plus the hike up is steep, but the views of the famous non-polar icefields are well worth it.
This is a popular trail, so it's great to find hiking buddies through social media to join, or do it alone as the trails and base camp area is bustling with people to keep you company.
If you're lucky you might spot a grizzly from the distance and thankfully not spot them up close.
All people should visit the Kluane National Park and Reserve Visitor Centre in the Da Kų Cultural Centre in Haines Junction before any hike in Kluane, but for overnight trips you must register. The staff are friendly and knowledgeable and the facility is fantastic for information. If you have never hiked before or done an overnight hike, this is the place to get information, training and support.
There are also numerous beginner to advanced day hikes, to multi-day trips in the Kluane area.
The most useful websites I've found are: Yukon Hiking at www.YukonHiking.ca; Alpine Club of Canada's Yukon section at www.ACCYukon.ca; and the Kluane National Park and Reserve website at _www.pc.gc.ca_ (click on "National Parks," then "Find a Park," and then scroll down to "Kluane National Park").
Also make sure to be prepared when hiking and visit Parks Canada offices for your and your friends' safety. There is lots of information about Bear Aware including a useful video, maps, backcountry survival tips and information, and knowledgeable and helpful staff.
---
Hiking Through all of the Seasons
Spring: April to June
Expect snow and ice hiking; bring crampons and gaiters. Wildlife are out and about, hungry and with their young – bring bear spray!
Summer: July to August
Waters are flowing, so be prepared for river crossings and potentially boggy sections until it dries up. If venturing near lakes, expect mosquitoes and bring bug spray. Summer is a beautiful time to spot fireweed flourishing. It's also when we enjoy long daylight hours, so take sunscreen and plenty of water. Depending where you go, it can snow even in July in the mountains, so always be prepared!
Fall: August to October
The colours change and it's beautiful. This is a popular time for fishing, hunting and also wildlife spotting.
Winter: October to April
Be prepared for temperatures ranging from +10ºC to -40ºC or colder and dress appropriately. These are short days for any trips you make, so take a headlamp. Keep the batteries on your body, or else they will freeze.